06.08.2023 
Fast Track Initiative (CEO: Hiromichi Kimura; Headquarters: Tokyo, Japan; hereinafter referred to as "FTI") is pleased to announce it has signed an alliance agreement with AN Venture Partners (CEO and Managing Partner: Ken Horne; hereinafter referred to as "AN Ventures"), a venture capital firm based in US with an office in Tokyo, Japan.
AN Ventures is a new venture investment firm focusing on fostering global life science companies originating from Japan, established by experienced investment professionals from Japan and United States. It aims to serve as a bridge between Japan and the world, maximizing the potential of Japan's scientific and technological capabilities. In addition to its alliance with ARCH Venture Partners in the US, AN Ventures collaborates with other top-tier VCs and is actively establishing its first fund.
Takashi Futami, previously a Principal at FTI, has joined AN Ventures as a Partner and will continue to work with FTI as a Venture Advisor.
Through this alliance with AN Ventures, FTI will explore the potential for collaborative investments and focus further on the development of the life science ecosystem, not only in Japan but also in the US and other countries. This includes company creation on the basis of outstanding research results, as well as fostering startups and cultivating management talent operating on the international scale.
Comments:
"Through our collaboration with AN Venture, we will not only accelerate investments in overseas startups but also strive to accelerate the growth and global presence of our existing portfolio companies.
I am particularly delighted and proud that Dr. Futami who has made remarkable contributions at FTI, will assume the role of Partner at AN Ventures.
I look forward to this collaboration, through which we can jointly fulfill our mission of contributing outstanding research results to people worldwide through investment and nurturing activities."
– Tomohiro Anzai, Representative Partner, FTI
"AN Ventures is delighted to collaborate with FTI, given their experience and success as a healthcare venture capital firm in Japan. Furthermore, we are thrilled to have Dr. Futami, who has contributed to numerous portfolio companies at FTI and earned respect within the Japanese ecosystem, join AN Ventures."
– Ken Horne, Managing Partner and CEO, AN Ventures
"I am grateful to have been able to contribute to the growth of many portfolio companies alongside FTI's team members since 2020. With my appointment as Partner at AN Ventures, I feel a strong sense of ambition to contribute to the practical implementation of research results and the advancement of science both in Japan, and internationally.
Additionally, through the collaboration between FTI and AN Ventures, I am encouraged and greatly excited to be able to accelerate the growth of startups together with trusted colleagues from FTI."
– Takashi Futami, Partner, AN Ventures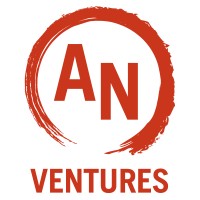 About AN Venture Partners:
AN Venture Partners is a venture capital fund founded in 2022, investing in the biotech sector. It aims to build blockbuster biotech companies primarily focusing on science from Japan. AN Ventures was founded with support from the Japanese government and ARCH Venture Partners. For more information, please visit website: https://an.vc or on LinkedIn: https://www.linkedin.com/company/an-venture-partners/
About Fast Track Initiative:
Established in 2004, Fast Track Initiative, Inc. (FTI) is a life science venture capital firm focusing its investments on grow seed and early-stage startups with a strong focus on biotech and therapeutics. FTI has a strict mission to make a ground-breaking impact on the quality of our life and human wellness through investments across a broad range of areas in the life science community including diagnostics, digital health, healthcare services, and more. The company provides full, hands-on operational support to its 30+ portfolio companies through business and R&D strategy, investor syndication, and more, including access to their exclusive network of leading industry professionals in Japan. Visit https://us.fasttrackinitiative.com  for more details, or follow us on LinkedIn: https://www.linkedin.com/company/fast-track-initiative/
Media Contact:
For press inquiries or investor inquiries, please email:  message.us@fasttrackinitiative.com