05.18.23 
PuREC (Headquarters: Shimane, Japan; President: Hideyuki Takahashi) announced its partnership with Mochida Pharmaceutical for manufacturing and process development of its high-purity, mesenchymal stem cells (MSC), or 'Rapidly Expanding Cells' (REC) for the treatment of metabolic bone diseases and a wide range of other diseases. Tomo Anzai of Fast Track Initiative (hereinafter referred to as 'FTI') continues to support PuREC as an external BoD member through this partnership agreement.
In order to optimize MSC , PuREC developed REC through a refined isolation method to identify and isolate the high quality MSC present in human bone marrow with excellent proliferative, differentiative, and migratory abilities. Unlike conventional MSC, REC offers higher efficacy while providing a safer therapeutic option for stem cell therapy and the future of transplantation due to its high performance and homogeneity.
Both companies will promote the research and development of REC originally developed by Dr. Yumi Matsuzaki, the founder of PuREC and Professor at Shimane University in Japan. In this partnership agreement, the two companies will strategize on manufacturing processes for REC that comply with pharmaceutical regulations while building a new foundation for utilizing REC in future regenerative medicine as they continue their joint research. They also aim for early commercialization as they accelerate the development of regenerative medicine products.
FTI has supported PuREC since its establishment in 2016 and is looking forward to this partnership which is anticipated to optimize stem cell therapy and transplantation for the future of treatment for bone diseases, autoimmune disorders, and more.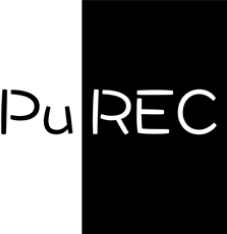 About PuREC:
PuREC is a bio-venture founded in 2016 by Yumi Matsuzaki, Professor at Shimane University, School of Medicine, conducting research and development to treat metabolic bone diseases by employing high-purity, Mesenchymal Stem Cells (MSC) to develop Rapidly Expanding Cells (REC). We are revolutionizing regenerative medicine technology that satisfies unmet medical needs using REC, which is produced by a refined isolation method from human bone marrow with excellent proliferative, differentiative, and migratory abilities. PuREC entered clinical trials for hypophosphatasia and spinal cord stenosis in 2021. For more information, please visit us on LinkedIn: https://www.linkedin.com/company/purecmsc/ or Facebook: https://www.facebook.com/purecjp/
About Fast Track Initiative:
Established in 2004, Fast Track Initiative, Inc. (FTI) is a life science venture capital firm focusing its investments on grow seed and early-stage startups with a strong focus on biotech and therapeutics. FTI has a strict mission to make a ground-breaking impact on the quality of our life and human wellness through investments across a broad range of areas in the life science community including diagnostics, digital health, healthcare services, and more. The company provides full, hands-on operational support to its 30+ portfolio companies through business and R&D strategy, investor syndication, and more, including access to their exclusive network of leading industry professionals in Japan. Visit https://us.fasttrackinitiative.com  for more details, or follow us on LinkedIn:  https://www.linkedin.com/company/fast-track-initiative/
For press inquiries or investor inquiries, please email:  message.us@fasttrackinitiative.com