02.02. 2023
RIN Institute (Tokyo, Japan, President: Kentaro Yoshimatsu), a clinical-stage biotechnology company focusing on the treatment of colorectal cancer (CRC) based on monoclonal antibodies (mAb), enters Phase I Clinical Trial for its mAb, 'RN-1101'. This clinical trial was initiated as the first-in-human study to administer RN-1101 at the National Cancer Center Japan (NCC) Hospital (Chiba, Japan) where RIN Institute originated. A second facility at the NCC is anticipated to join the trial in the near future.
RN-1101 is an mAb whose antigen is a membrane protein molecule, Transmembrane protein 180 (TMEM180) which is highly expressed on colon cancer cells.  The study consists of two phases; a dose escalating study where safety and pharmacokinetics are assessed with solid tumor patients and a cohort expansion study where safety and efficacy are assessed with CRC patients. The clinical trial is funded by national grant, CiCLE.
As a therapeutic antibody, RN-1101's mechanism of action is cancer cell killing through ADCC activity. It has promoted therapeutic effects regardless of the presence or absence of mutations in the KRAS gene..
CRC is a recognized as a leading cause of cancer-related death, emphasizing the need to identify novel target antigens for mAb development.  FTI continues to support RIN Institute as an existing shareholder and its R&D and fundamental data of RN-1101 and TMEM180 for the development of therapeutics for CRC.
Visit https://rinmab.co.jp/archives/1343 to view the original announcement.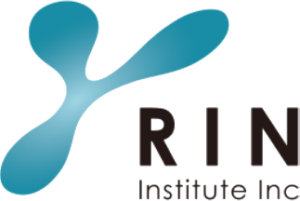 About RIN Institute:
RIN Institute was established in 2016 in Tokyo, Japan as a venture originating from Japan's National Cancer Center (NCC). As head of RIN Institute and the new drug development field at the NCC Advanced Medical Development Center, Yasuhiro Matsumura, MD, PhD has been working to develop new antibody drugs for therapeutics and diagnostics in cancer treatment by utilizing its own patented monoclonal antibodies. RIN Institute continues to strive to accelerate its development of new innovative antibodies for anti-cancer drugs and diagnostic drugs with the support of NCC. The company name "RIN " is the abbreviation for Robust Immuno-diagnosis and therapy against malignant Neoplasm. For further inquiries, please email us at inforinmab.co.jp or visit us on the web at https://rinmab.co.jp/
About NCCJ:
Established by the Ministry of Health, Labor, and Welfare of Japan (MHLW) in 1962, the National Cancer Center (NCC) leads Japan's cancer treatment, prevention, control programs, research, and education. President Dr. Hitoshi Nakagama leads the workforce of 3900+ as they participate and lead expert bodies appointed by the MHLW in the fight against cancer. Expertise is shared with the medical profession globally, with a focus on Asia. In 2010, it was designated as an incorporated administrative agency (autonomous public service body), followed by a national R&D agency in 2015, respectively remaining under the auspices of the MHLW. Please visit us at https://www.ncc.go.jp/en/ for more details. For media inquiries, email ncc-adminn@cc.go.jp
About Fast Track Initiative:
Established in 2004, Fast Track Initiative, Inc. (FTI) is a life science venture capital firm focusing its investments on grow seed and early-stage startups with a strong focus on biotech and therapeutics. FTI has a strict mission to make a ground-breaking impact on the quality of our life and human wellness through investments across a broad range of areas in the life science community including diagnostics, digital health, healthcare services, and more. The company provides full, hands-on operational support to its 30+ portfolio companies through business and R&D strategy, investor syndication, and more, including access to their exclusive network of leading industry professionals in Japan. Visit https://us.fasttrackinitiative.com  for more details, or follow us on LinkedIn: https://www.linkedin.com/company/fast-track-initiative/. For press inquiries or investor inquiries, please email:  message.us@fasttrackinitiative.com
Sources:
Shiraishi, T., Ikeda, K., Tsukada, Y. et al.High expression of TMEM180, a novel tumour marker, is associated with poor survival in stage III colorectal cancer. BMC Cancer 21, 302 (2021). https://doi.org/10.1186/s12885-021-08046-6