06.02.2023 
As of June 1, 2023, Tai Harada has been appointed as a Partner of Fast Track Initiative (CEO: Hiromichi Kimura; Headquarters: Tokyo, Japan; hereinafter referred to as FTI).
Since 2019, Mr. Harada has been involved with FTI and has diligently served as a Vice President, overseeing investment operations at FTI's US branch in Boston, MA. With this new appointment as a Partner, FTI aims to further strengthen its commitment to investments and company creations on a global scale, implementing investments both domestically and internationally and facilitating the implementation of research outcomes from universities and other research institutions.
"In the global life sciences market, we are witnessing the emergence of large-scale startup companies with unparalleled technology, teams, and funding. Simultaneously as barriers between countries decrease, the interconnection between Japan's startup market and the global market becomes increasingly significant for achieving a competitive advantage.
Through investment and support for prominent companies both domestically and internationally, my goal is to bridge the gap between Japan and the world and showcase Japanese companies and technologies on a global platform.
We will continue to push forward with this significant challenge as our mission and continue to make further advancements. Our ongoing collaboration with startup companies, VCs, and large corporations is very essential in order to help to achieve our goals. We appreciate and look forward to your continuous support and cooperation."
-Tai Harada, Partner, FTI
About Tai Harada
Tai Harada spearheads FTI's US activities from strategy development to investments. On the investment side, Tai identifies and evaluates opportunities in the biotech sector and provides strategic and operational support to our portfolio companies. He also contributed to the launch of FTI's recent fund and is involved in LP relations as well.
Previously, Tai was an Investment Consultant at ARCH Venture Partners where he evaluated early-stage life science companies. He also worked with Takeda Pharmaceutical as a Business Development consultant for its Oncology and Cell Therapy external collaborations. In the past, he worked at McKinsey & Company as a Junior Manager, focusing on new business development and corporate strategies for healthcare industry clients. Tai holds a Master of Engineering from the University of Tokyo and an MBA from the University of Chicago.
As of June 1, 2023:
CEO: Hiromichi Kimura
Representative Partner: Tomo Anzai
Partner: Tai Harada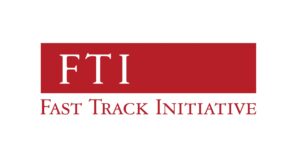 About Fast Track Initiative, Inc.:
Established in 2004, Fast Track Initiative, Inc. (FTI) is a life science venture capital firm focusing its investments on grow seed and early-stage startups with a strong focus on biotech and therapeutics. FTI has a strict mission to make a ground-breaking impact on the quality of our life and human wellness through investments across a broad range of areas in the life science community including diagnostics, digital health, healthcare services, and more. The company provides full, hands-on operational support to its 30+ portfolio companies through business and R&D strategy, investor syndication, and more, including access to their exclusive network of leading industry professionals in Japan. Visit https://us.fasttrackinitiative.com  for more details, or follow us on LinkedIn: https://www.linkedin.com/company/fast-track-initiative/
Media Contact:
For press inquiries or investor inquiries, please email:  message.us@fasttrackinitiative.com